Hunguest Hotel Pelion
Köztársaság tér 10., Tapolca, HU
Reserve Now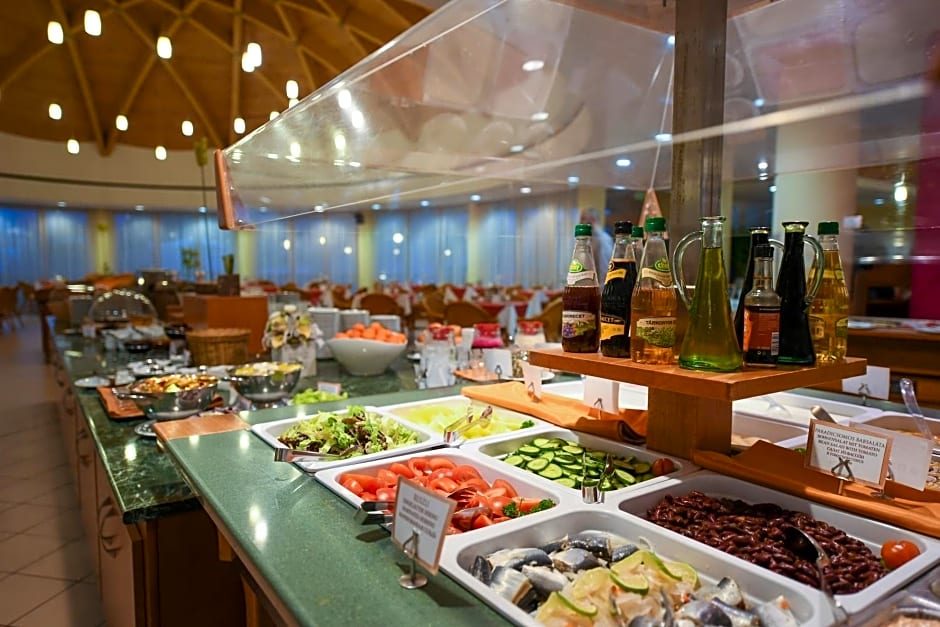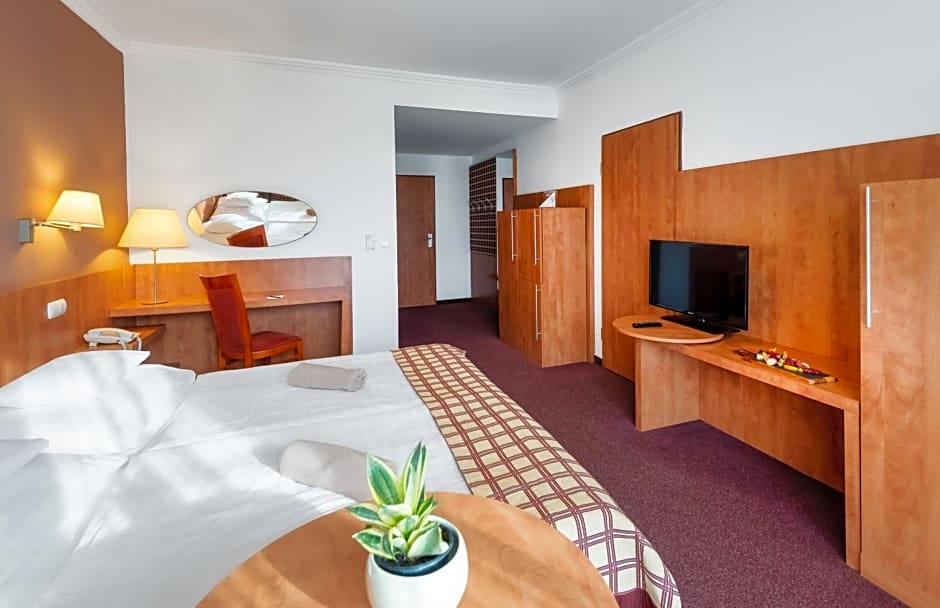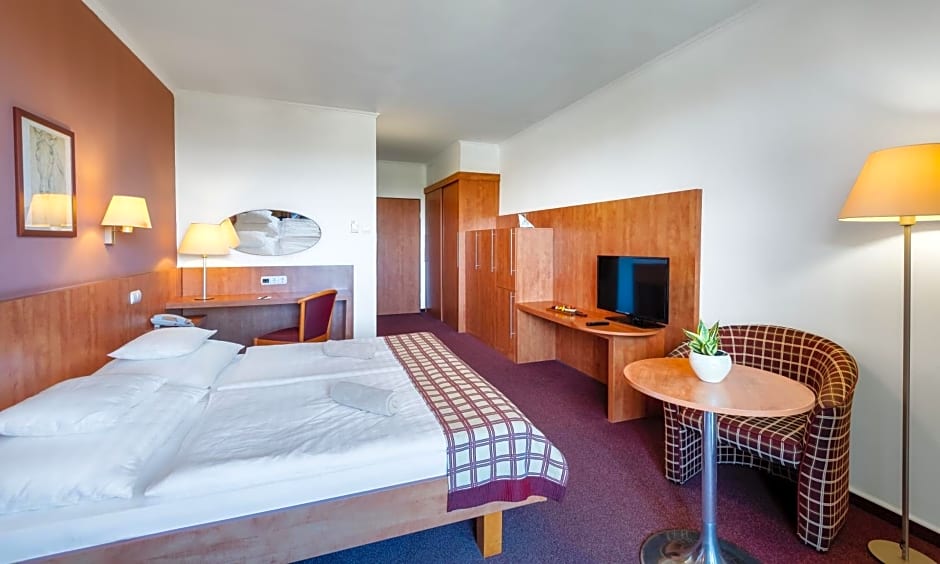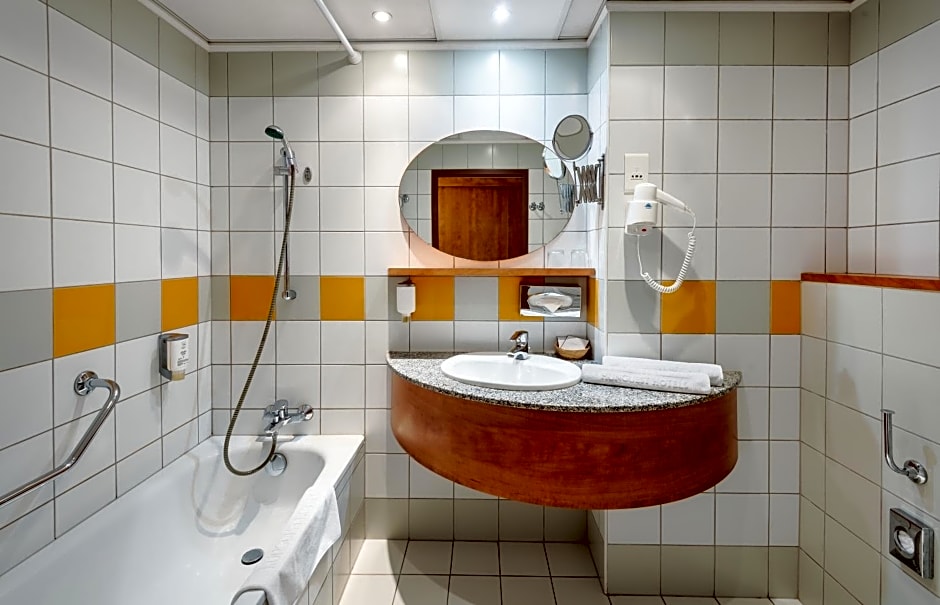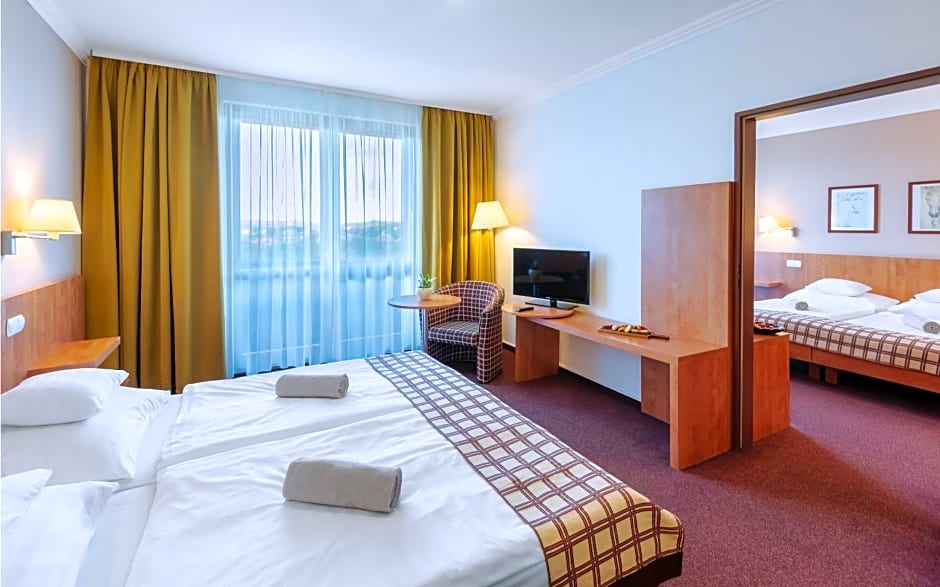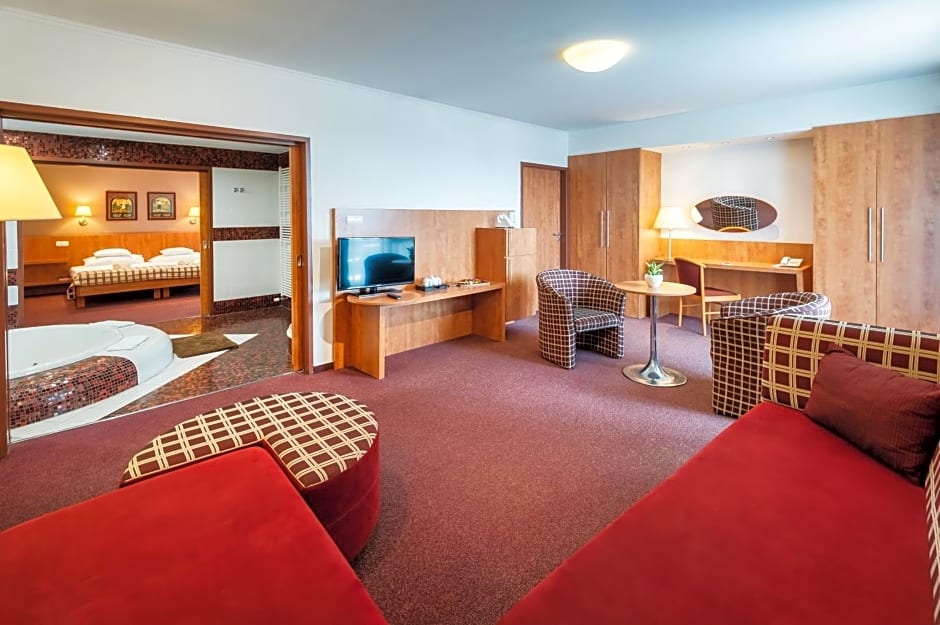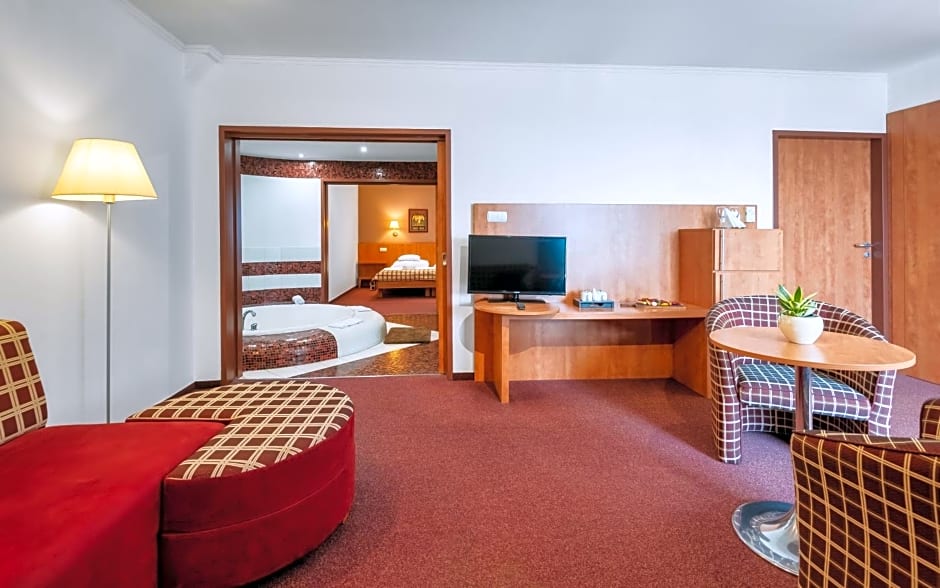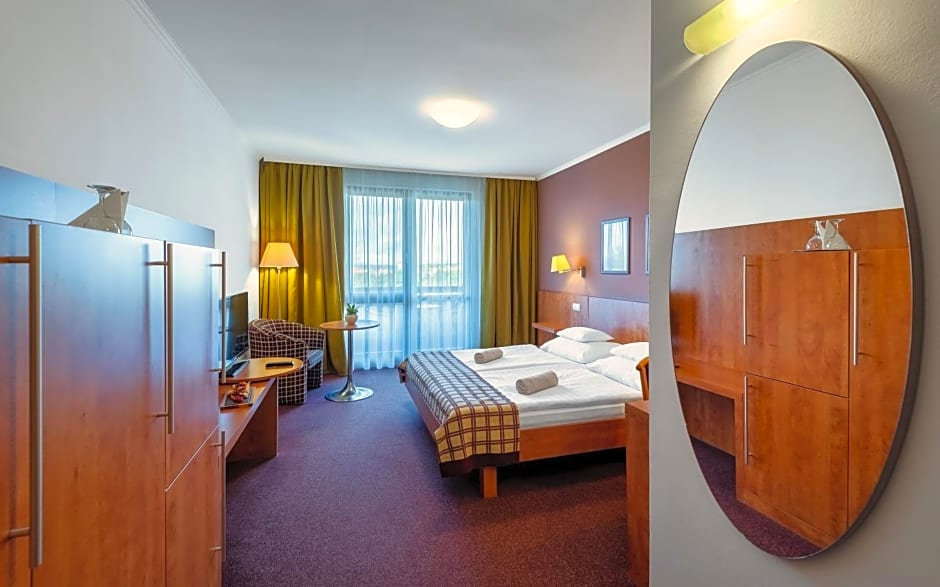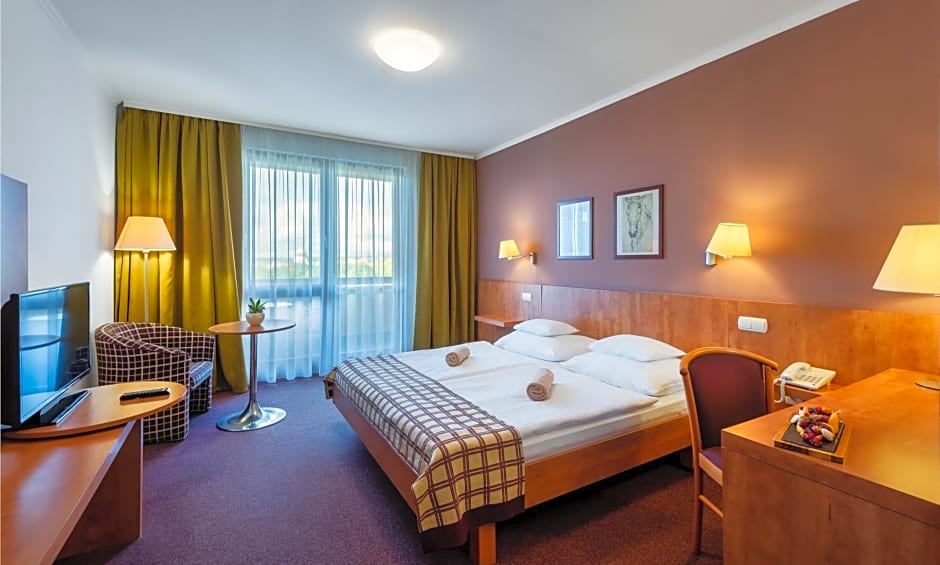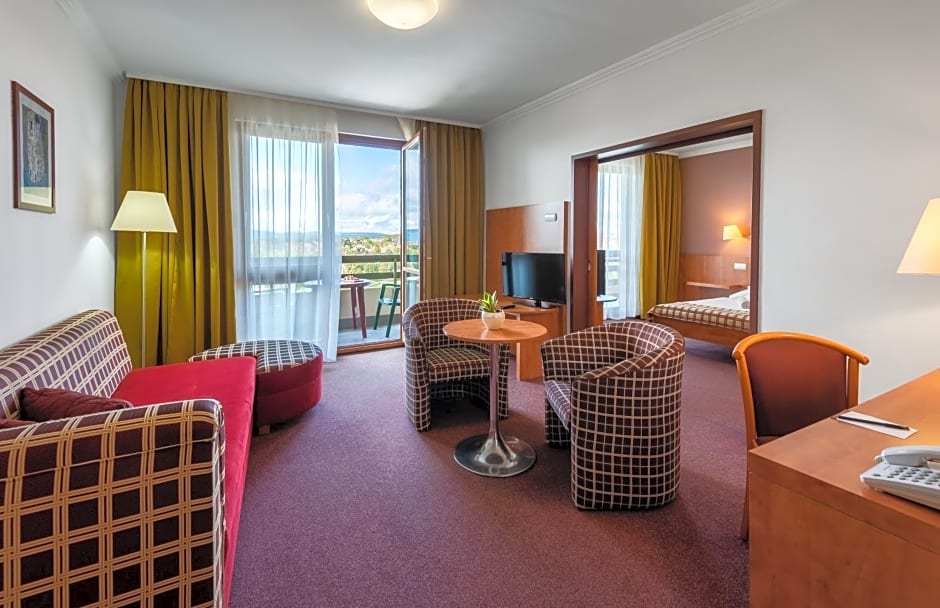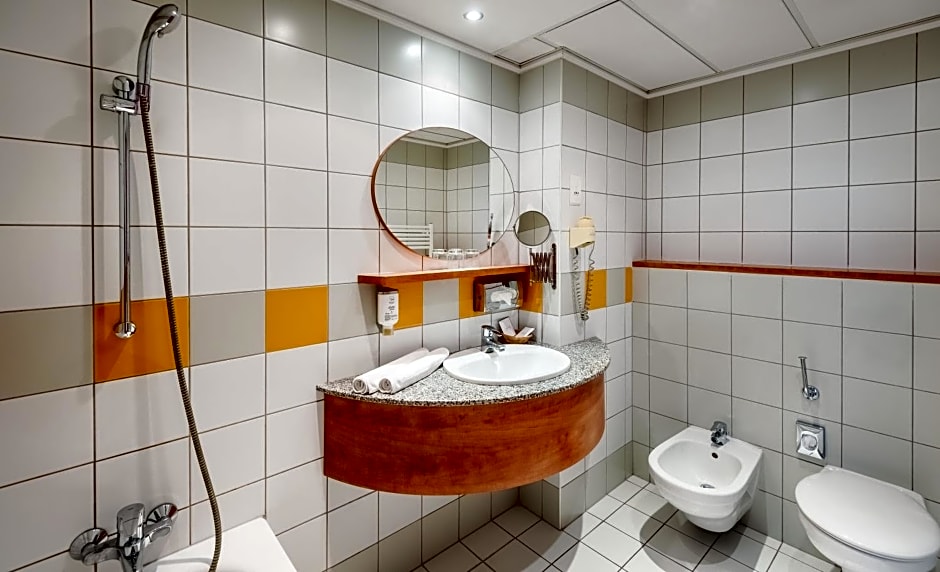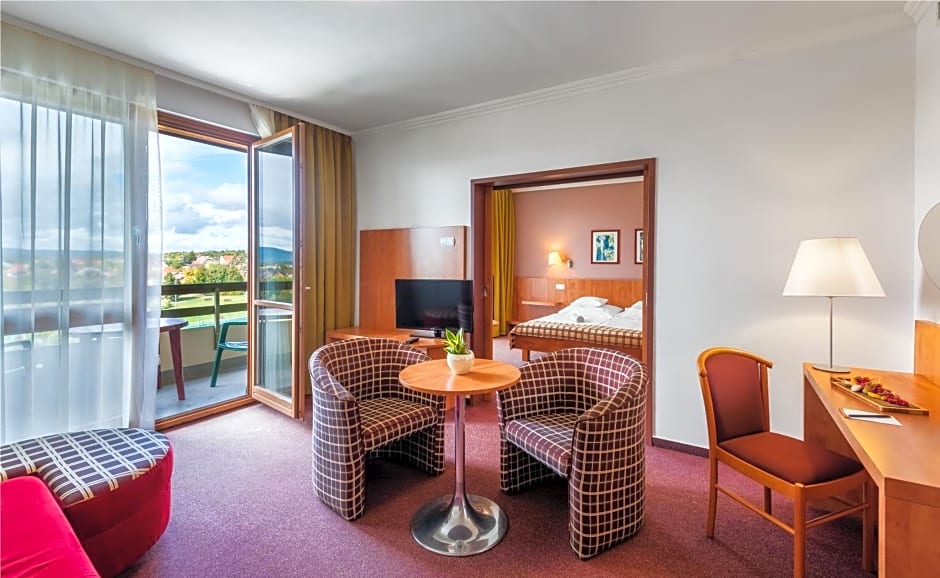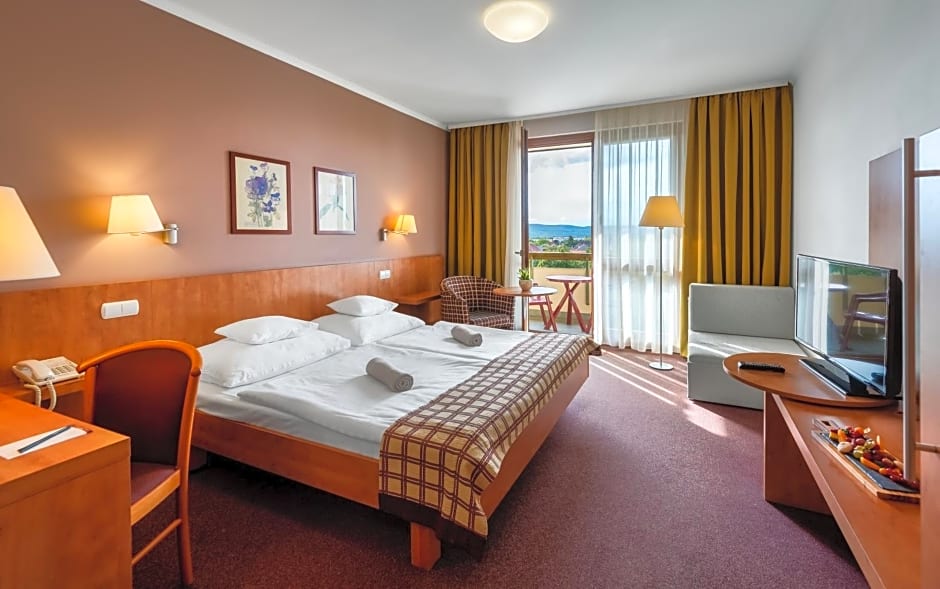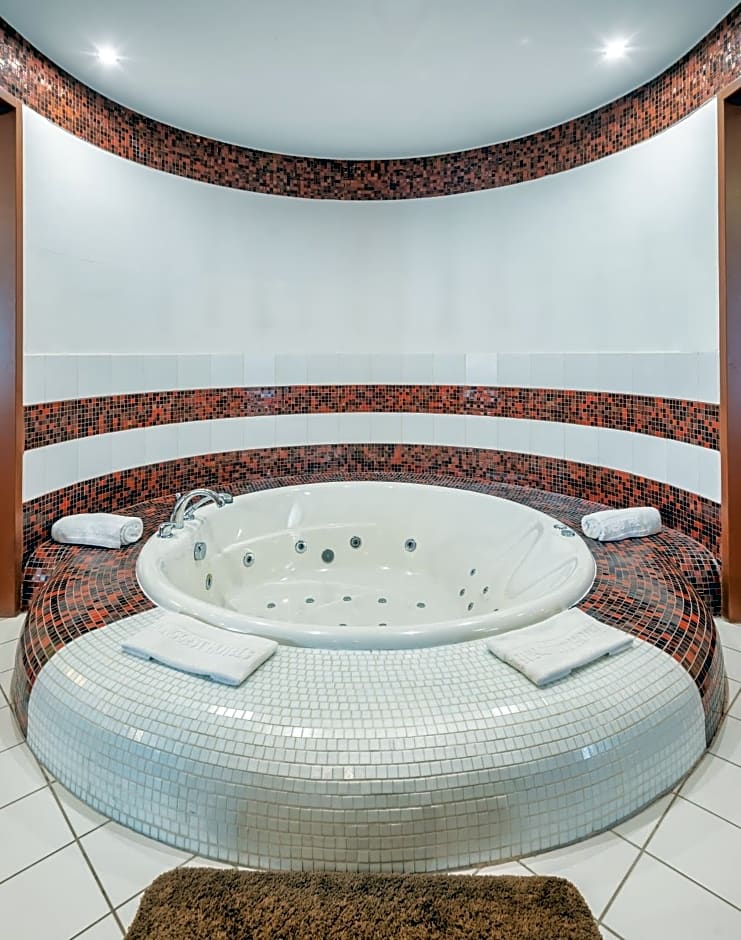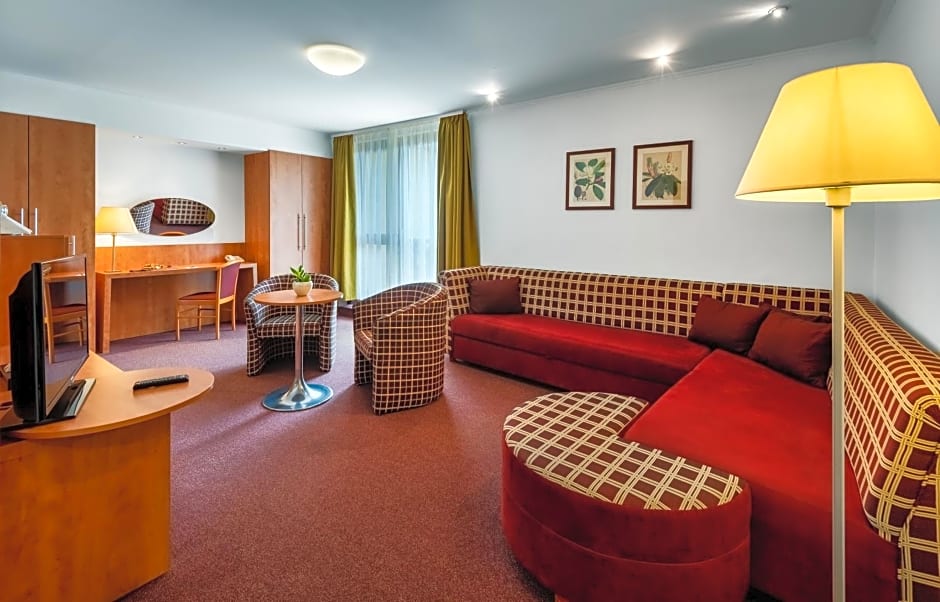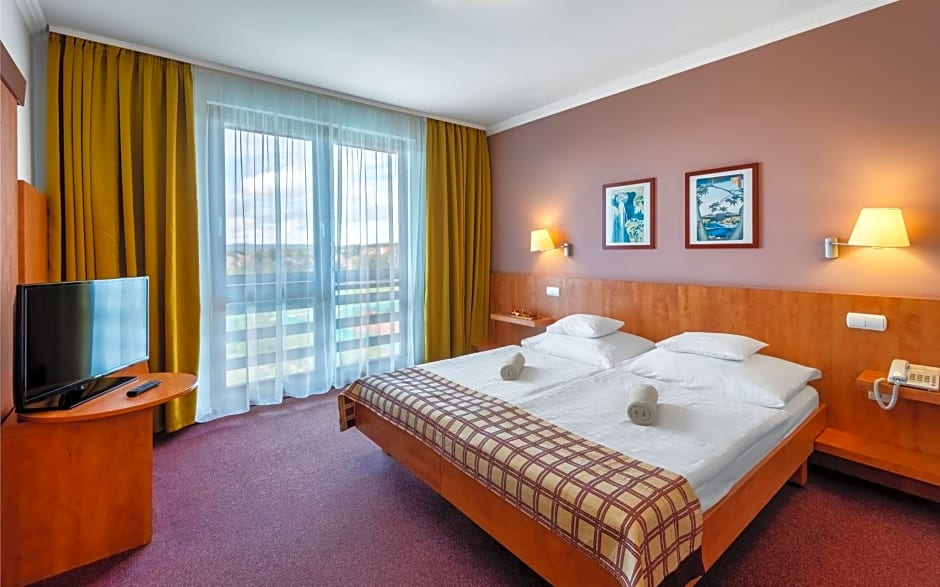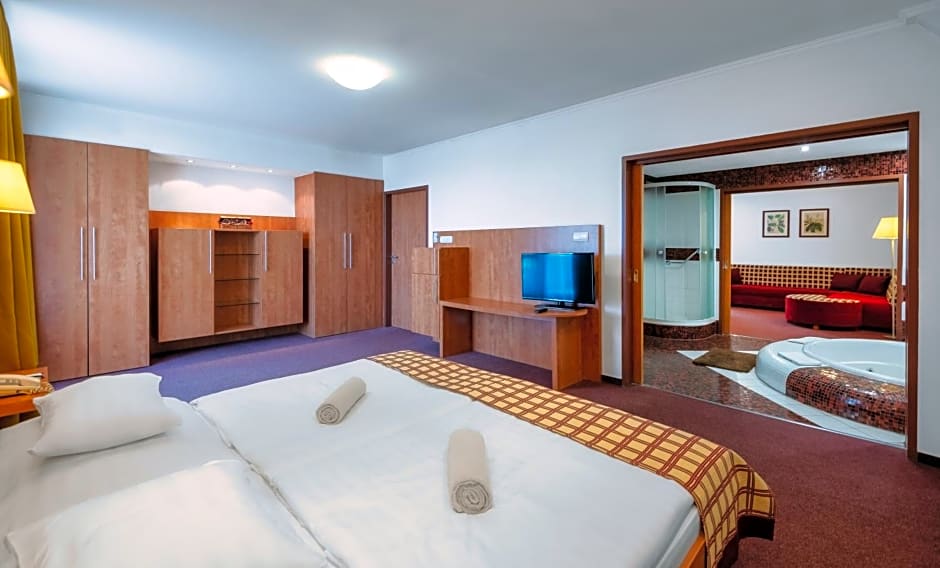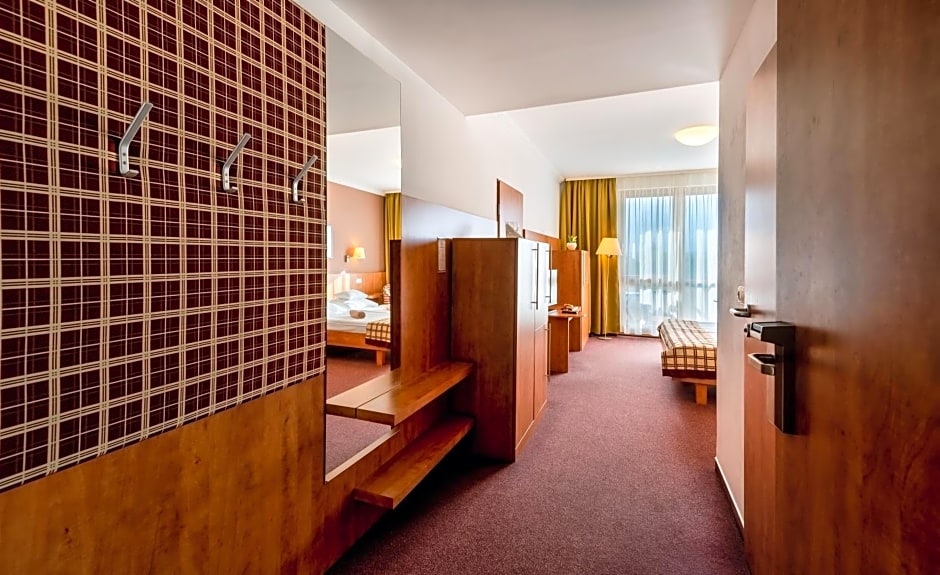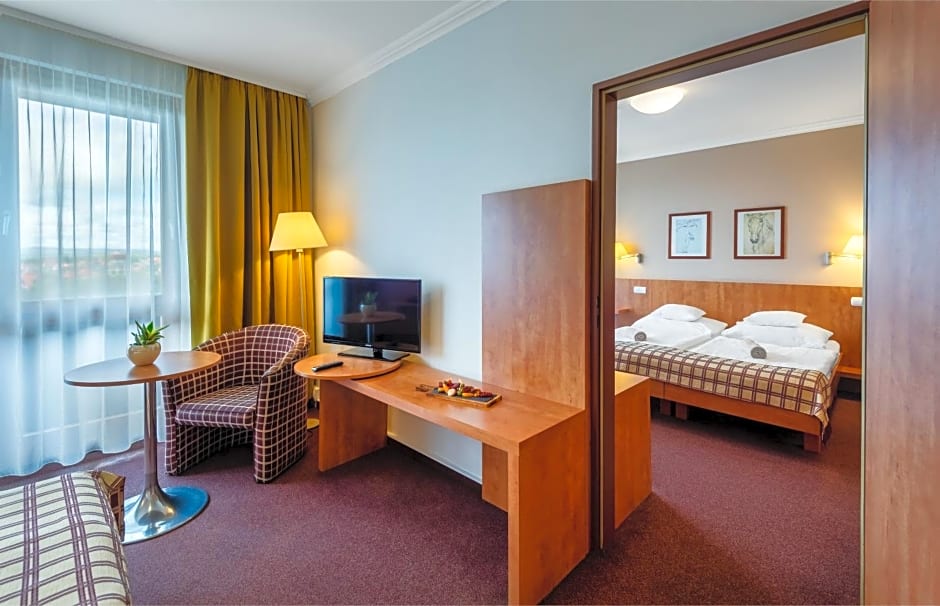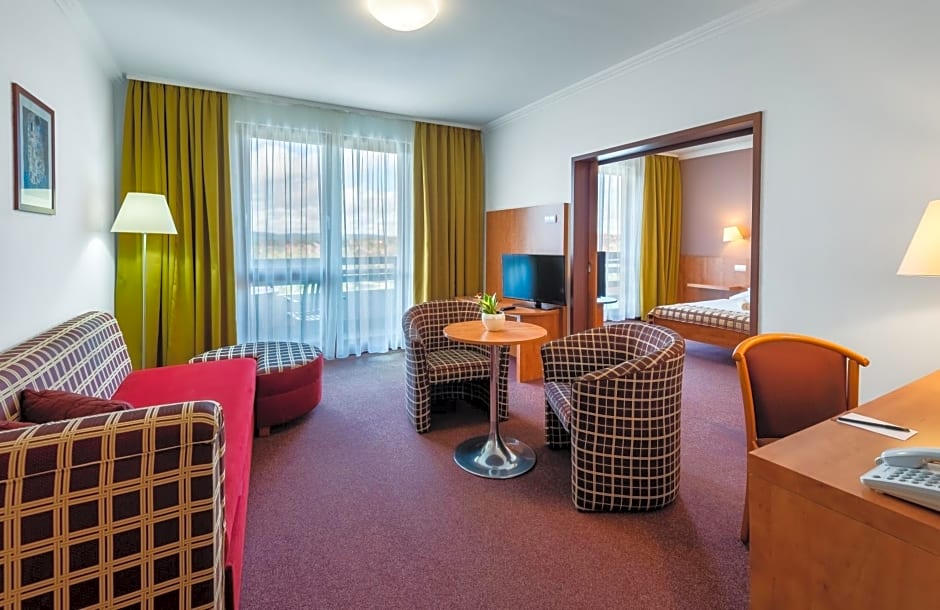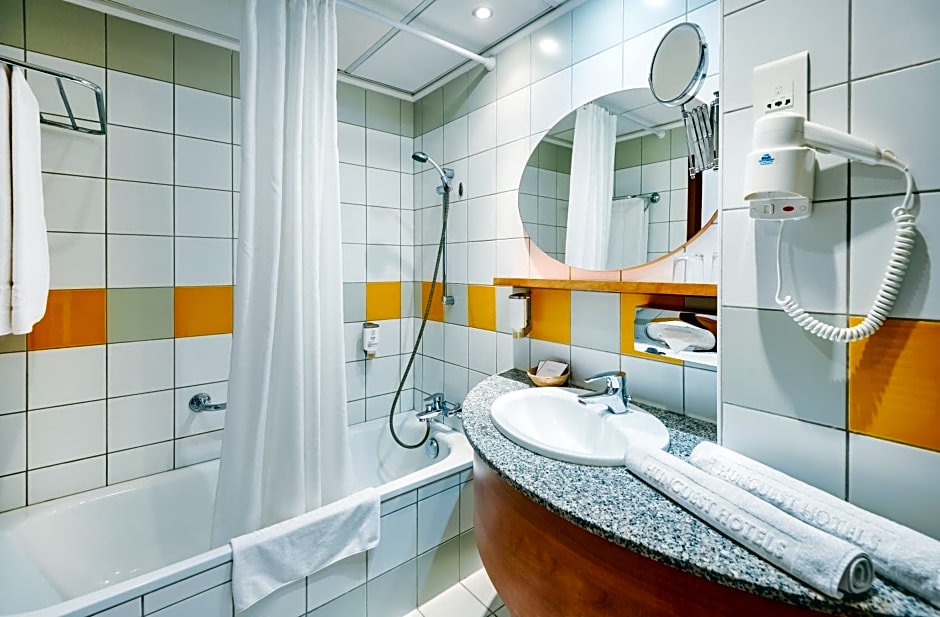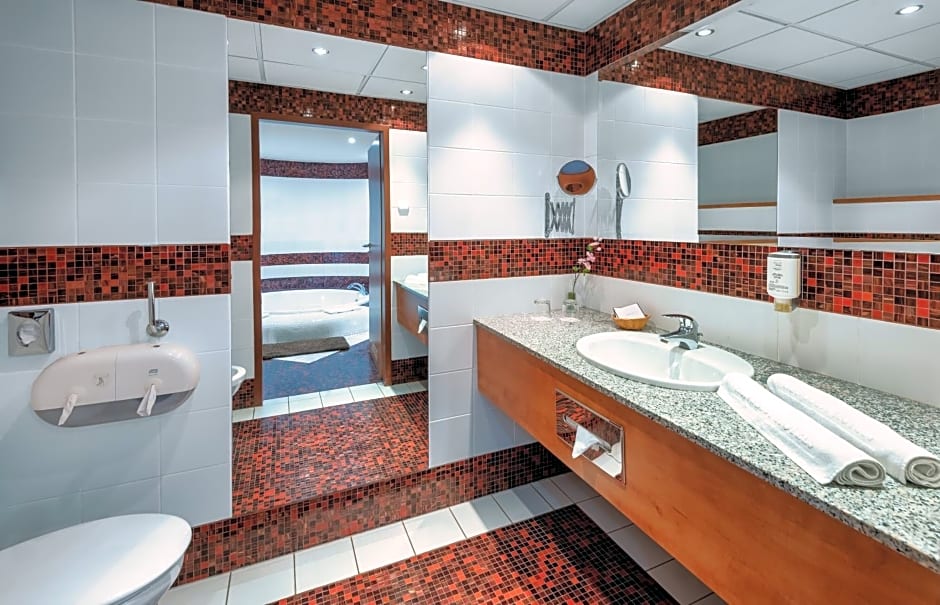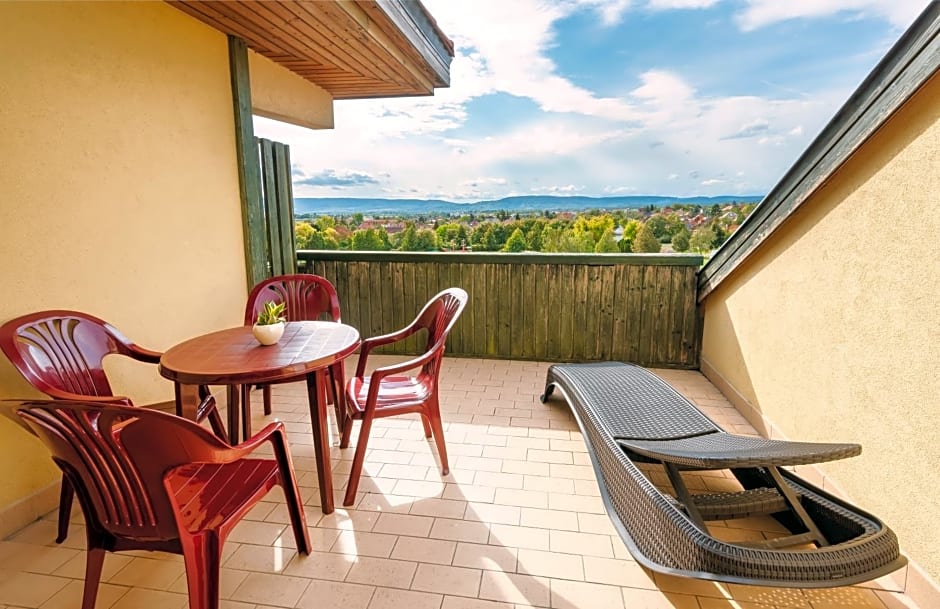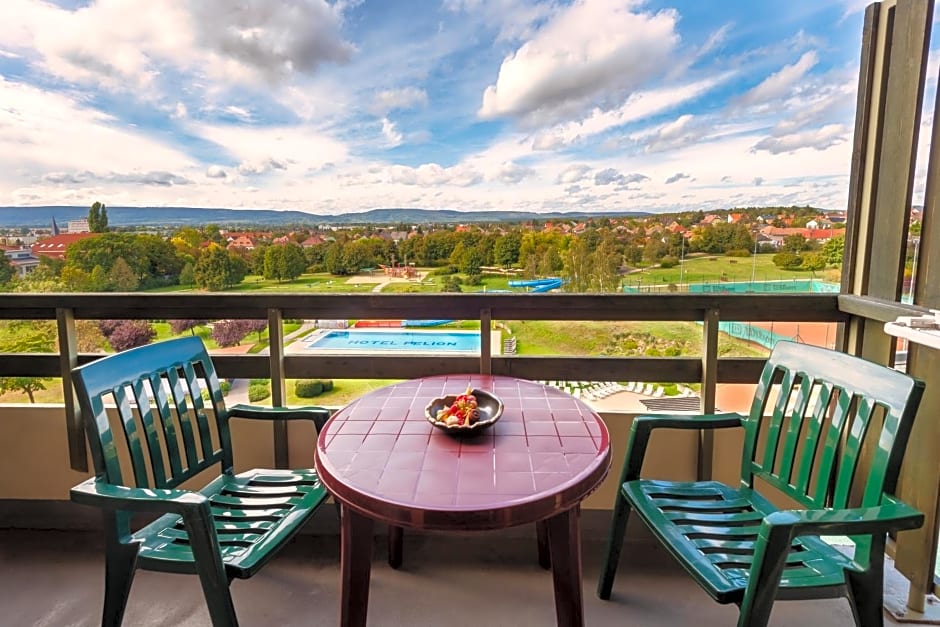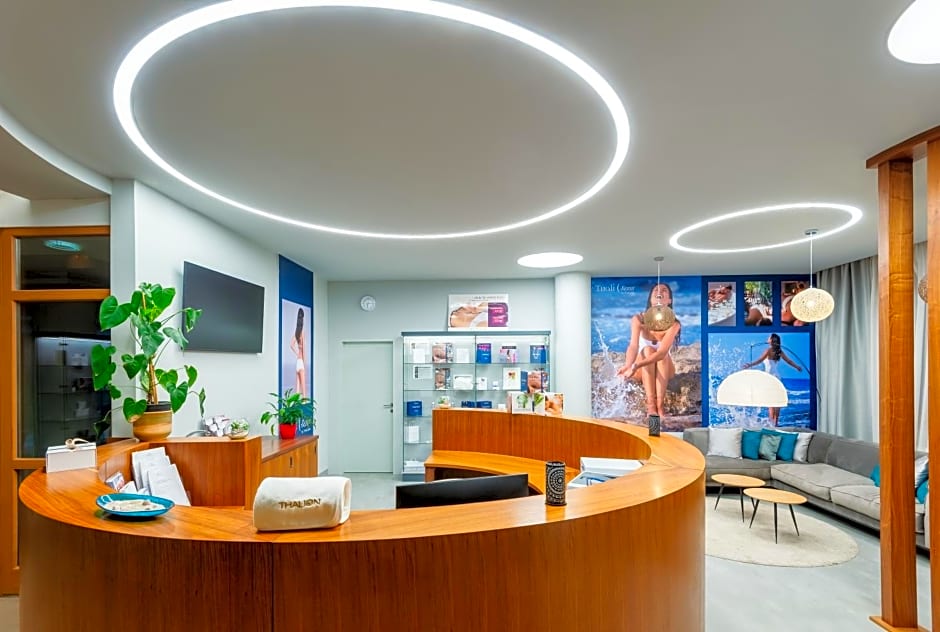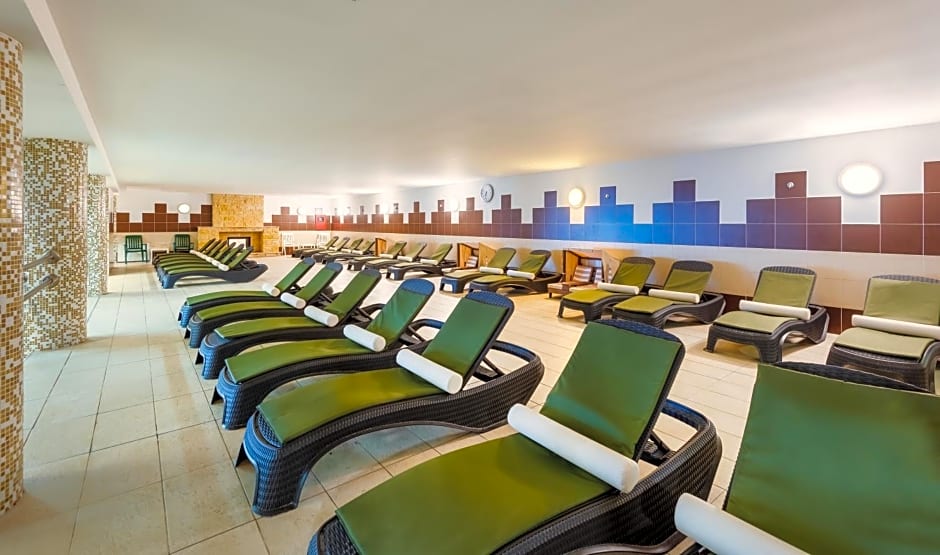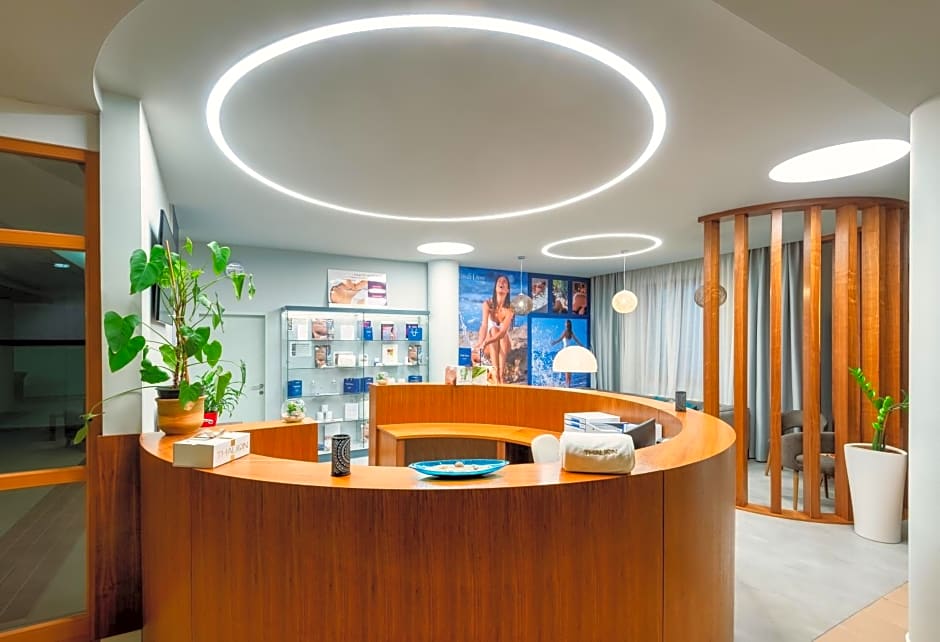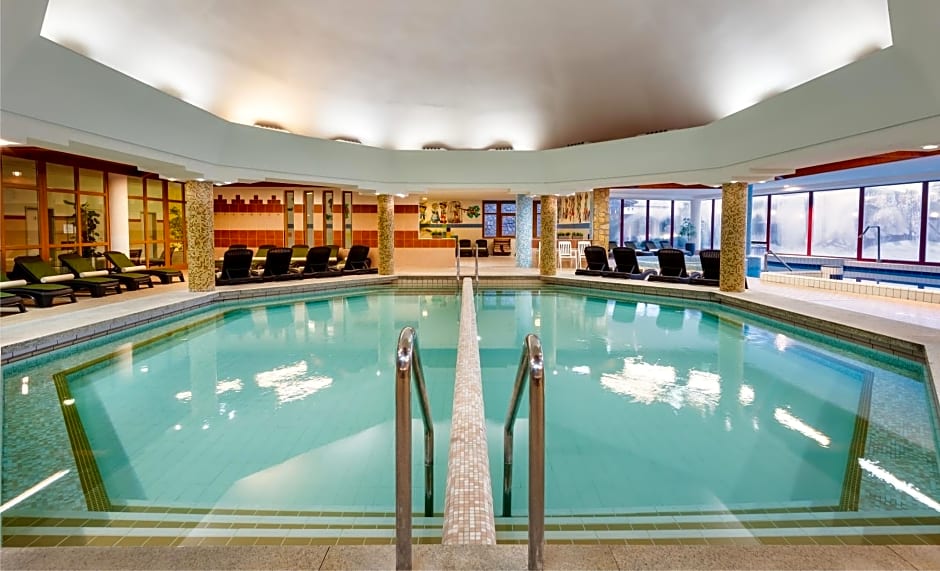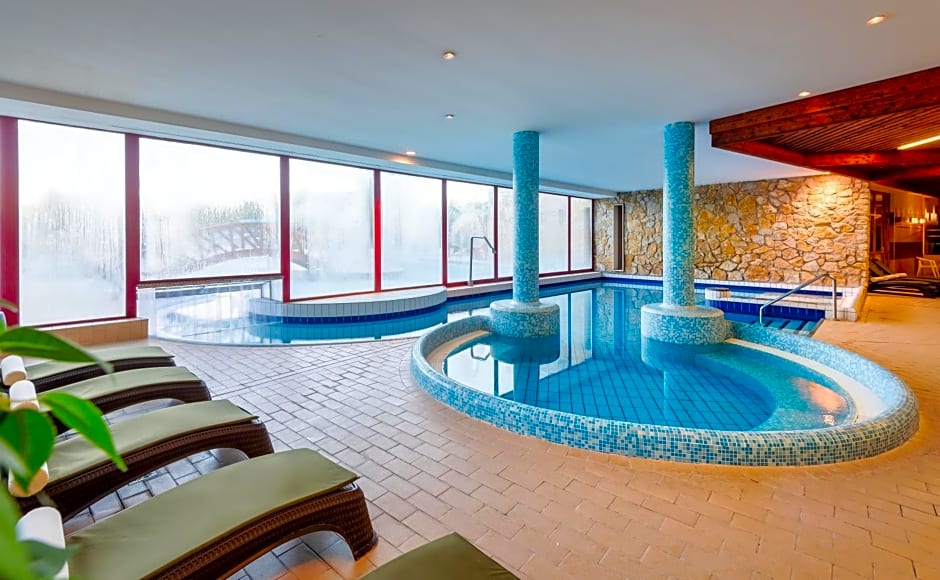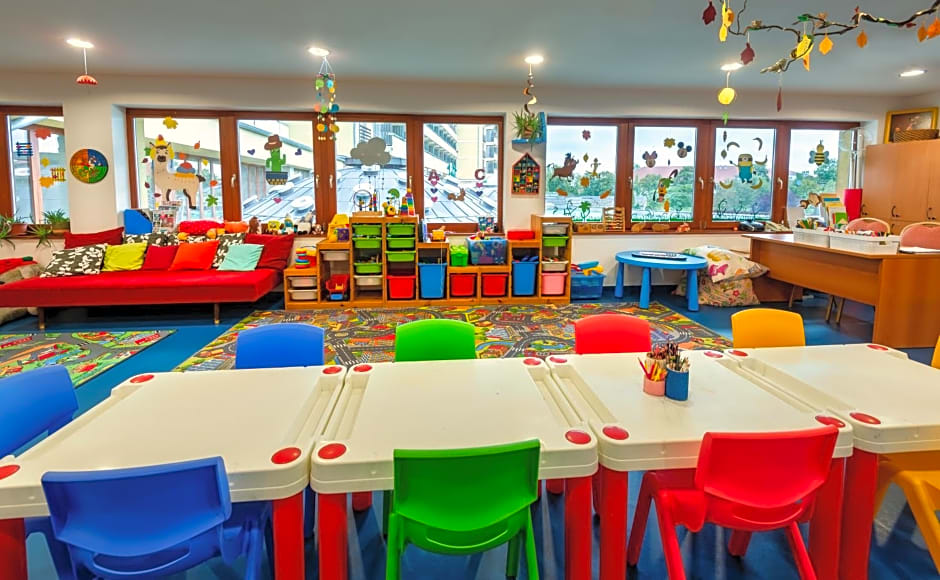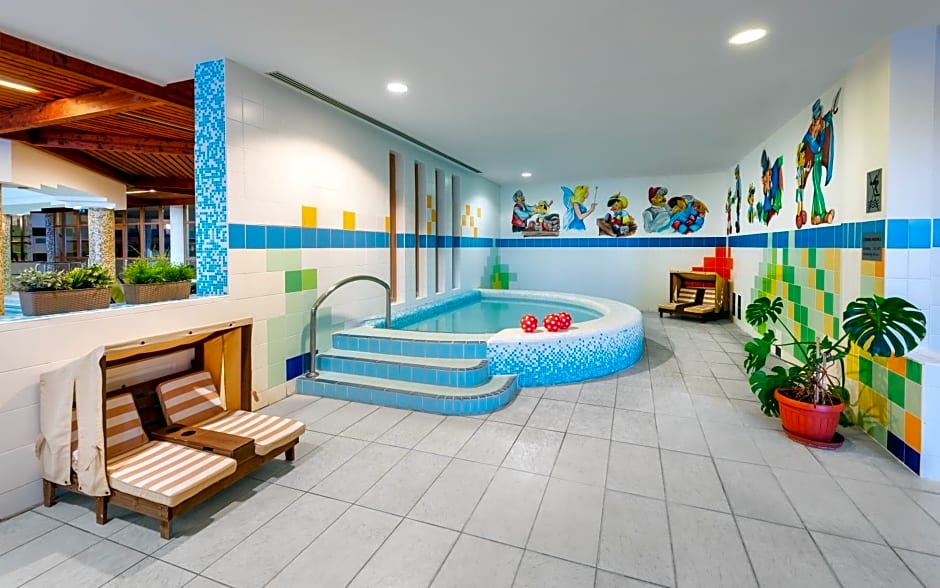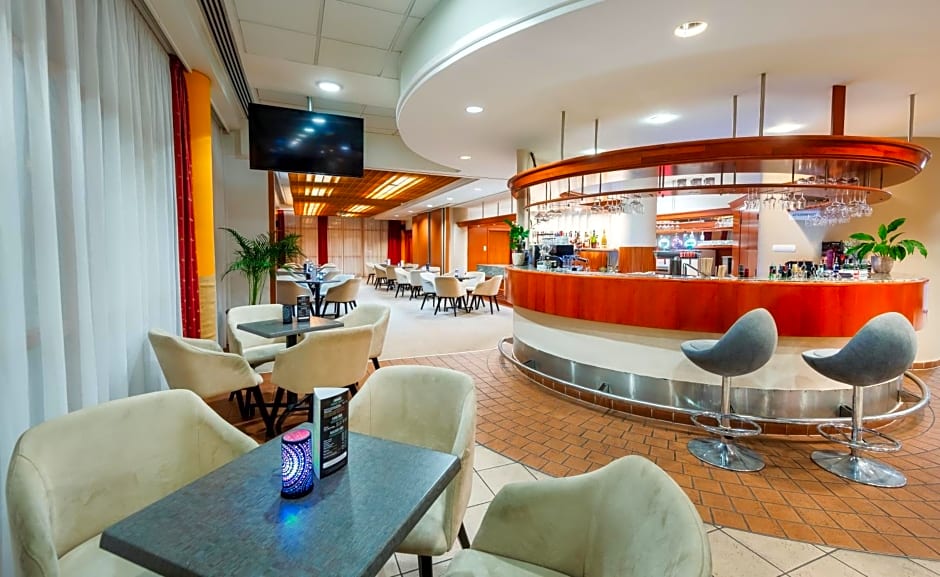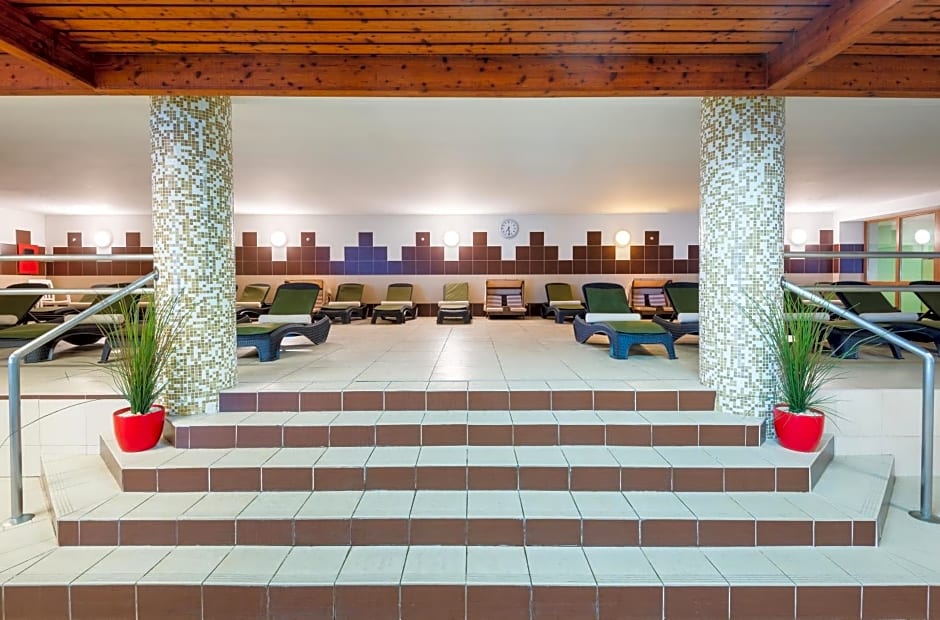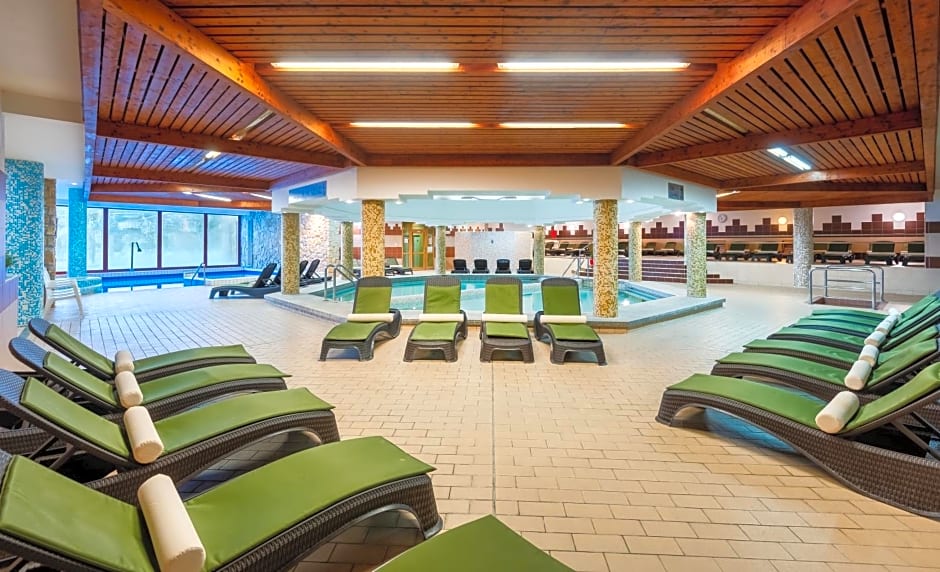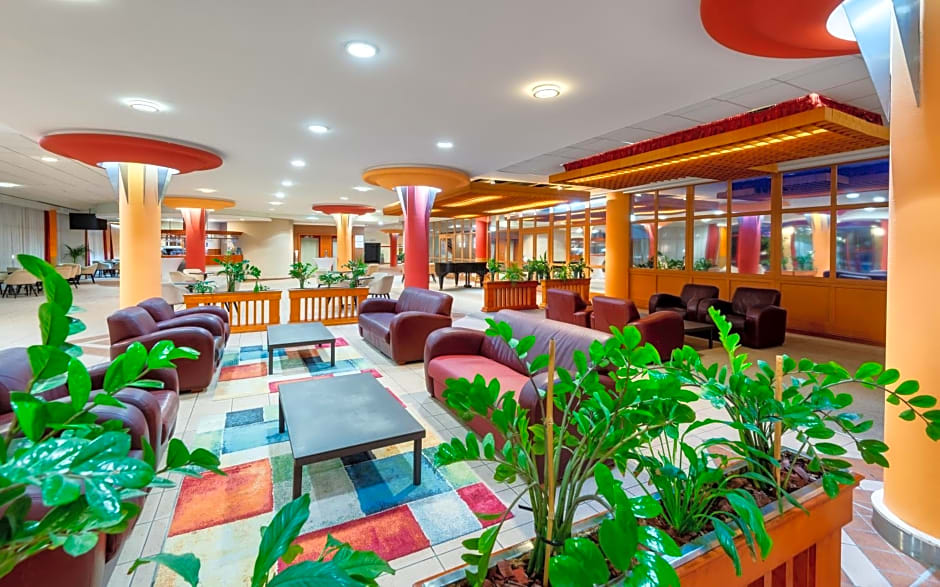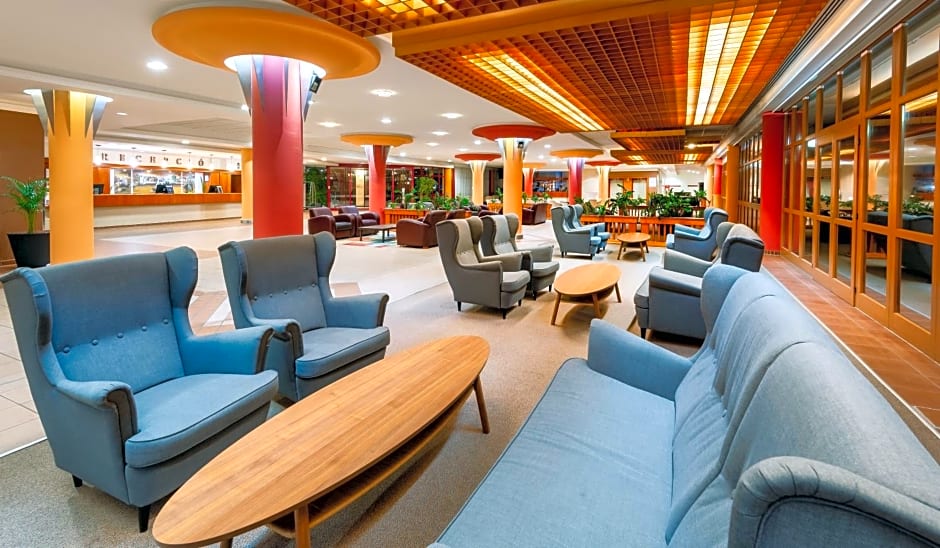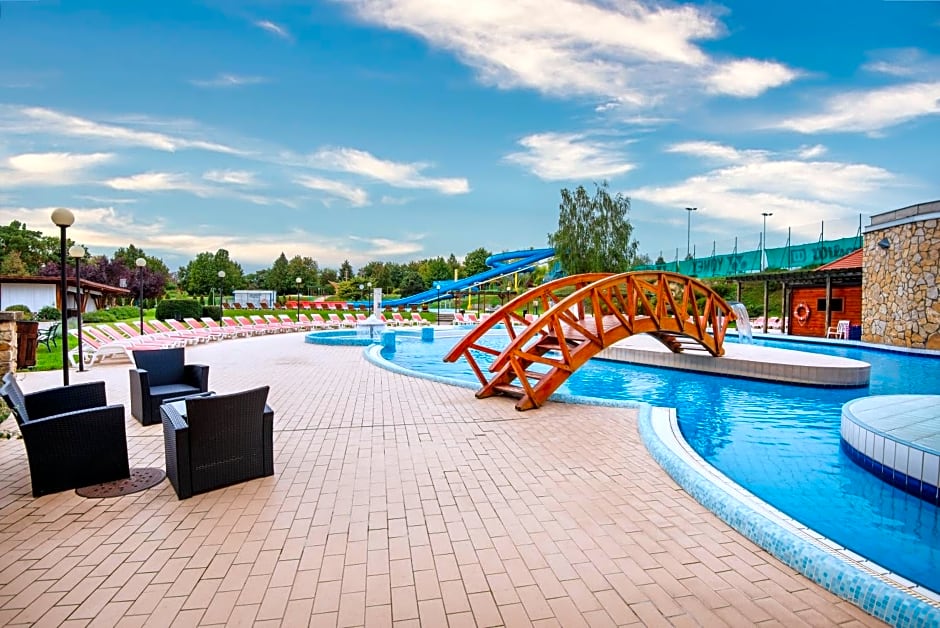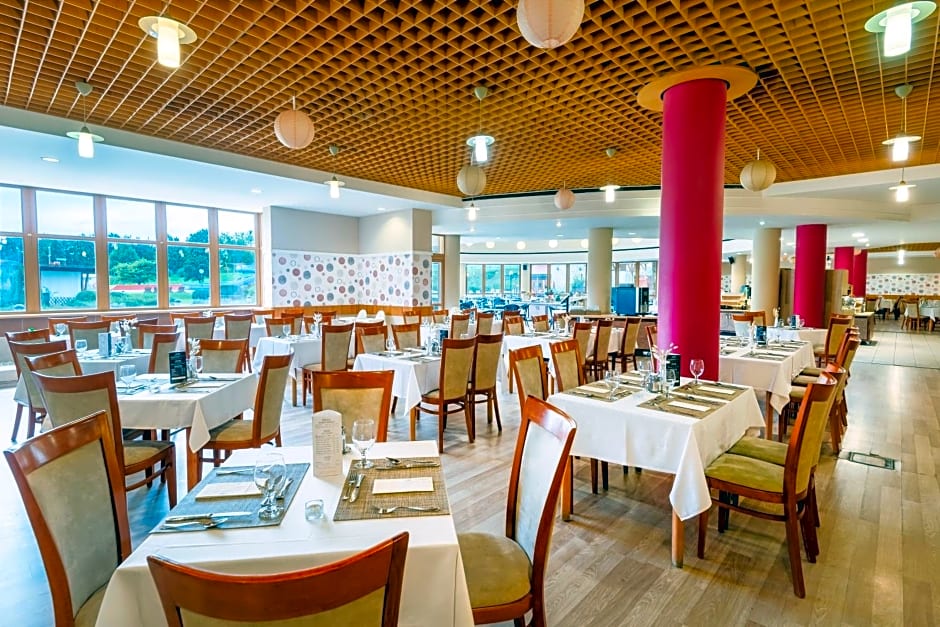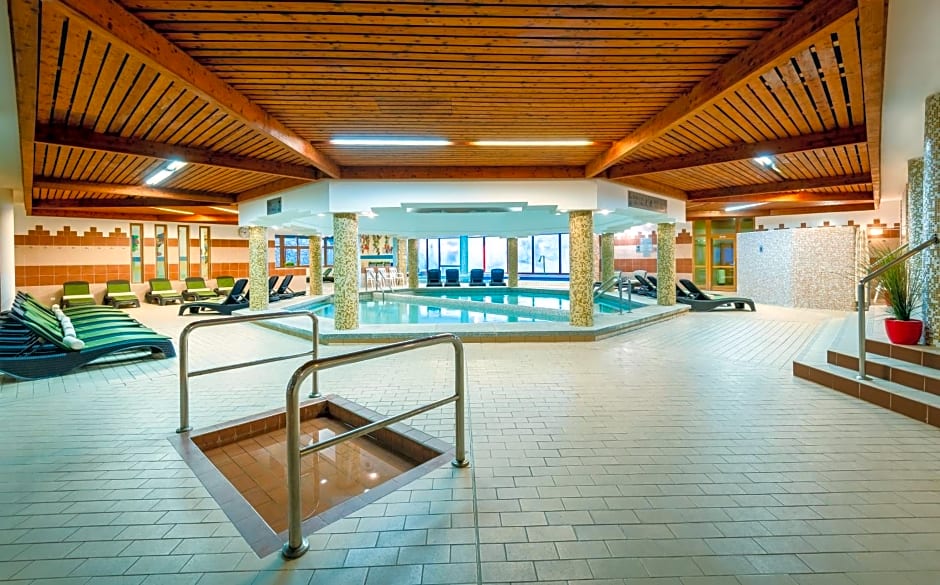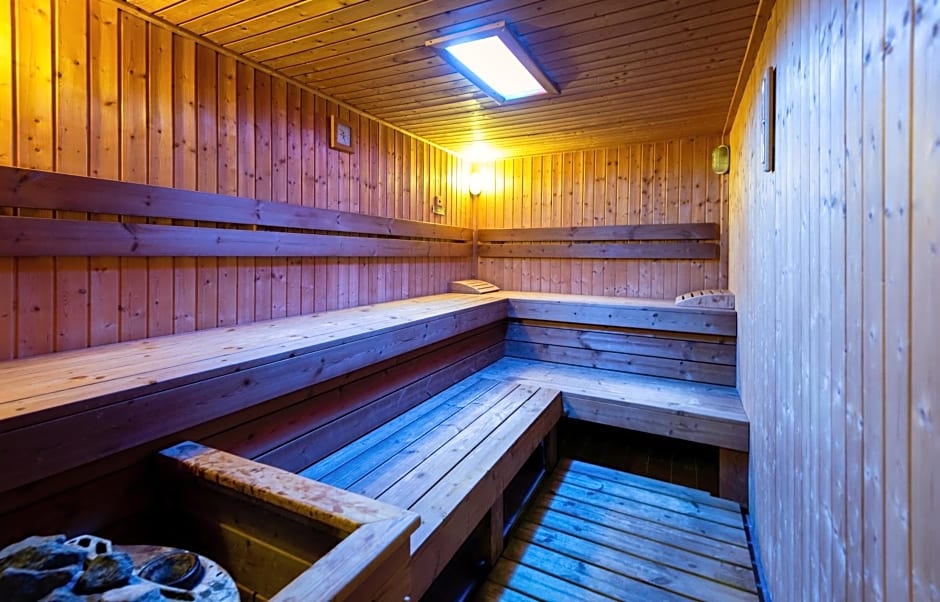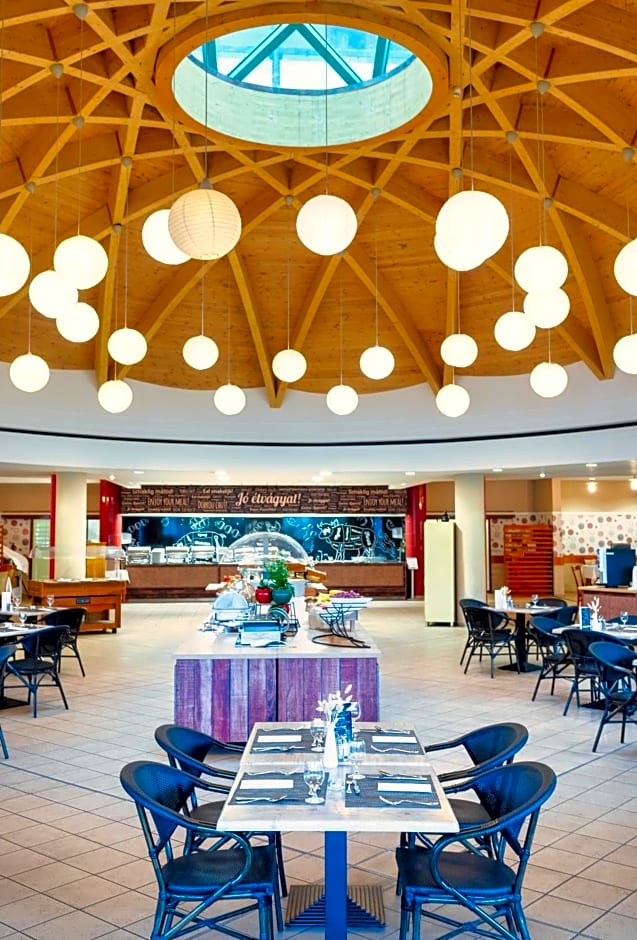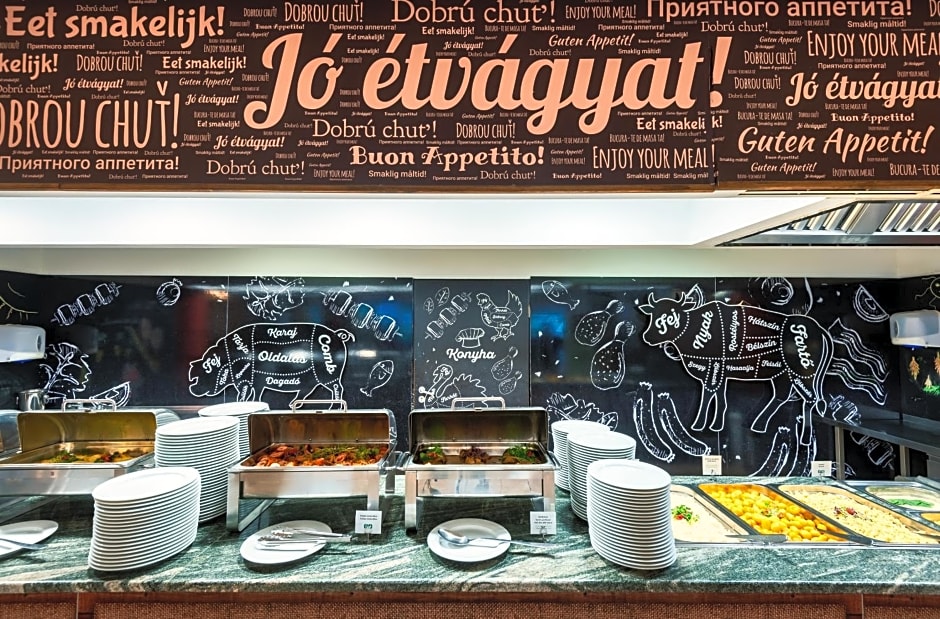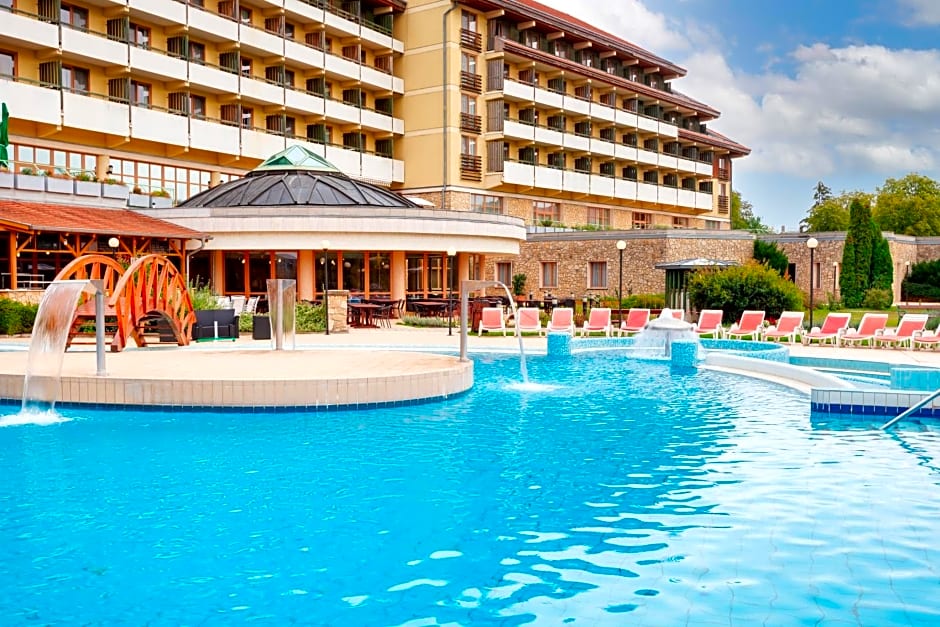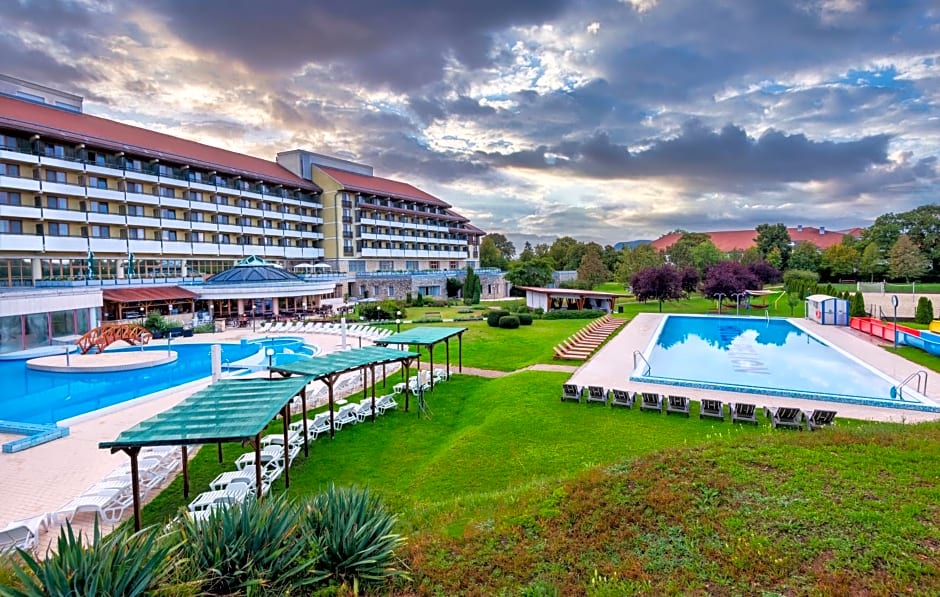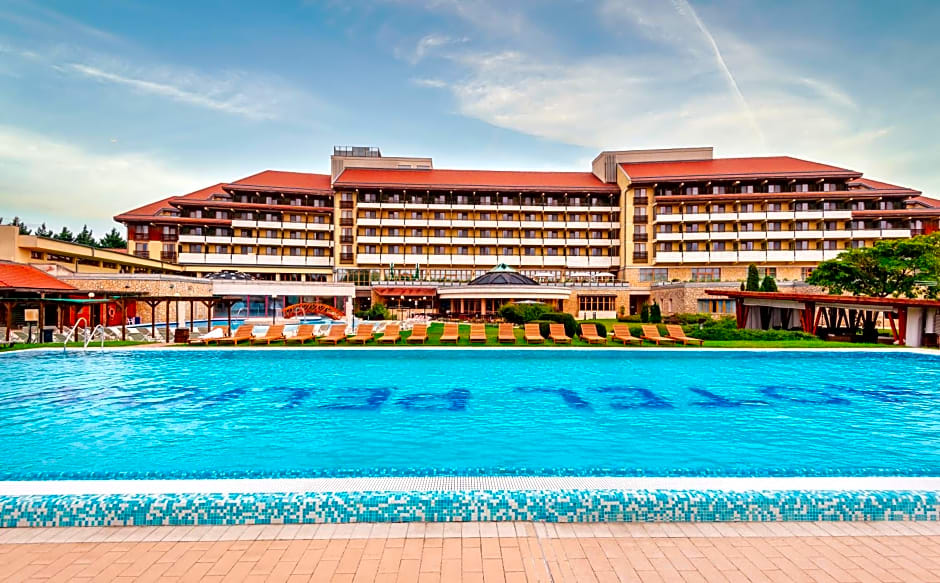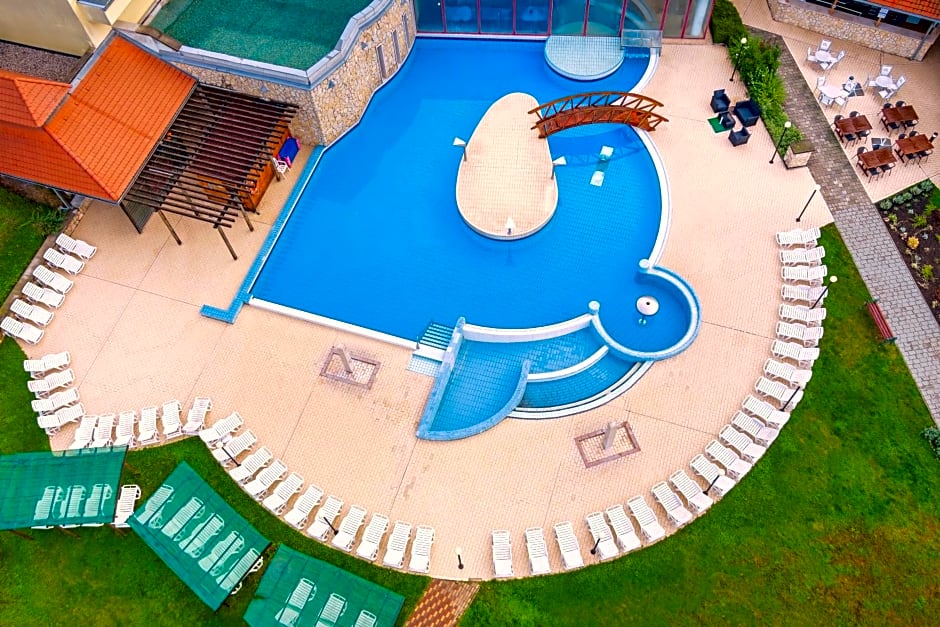 Rooms and Rates
Your Trip Summary
Fri, Dec 1 - Sat, Dec 2, Rooms: 1, Guests: 1
Change Dates
Junior Suite with Balcony and Air-conditioning

Room Service
24 hour front desk
Fitness Center
Restaurant
ATM Machine
And more

Double Room with Balcony and Air-conditioning

Room Service
24 hour front desk
Fitness Center
Restaurant
ATM Machine
And more

Triple Room with Balcony and Air-conditioning

Room Service
24 hour front desk
Fitness Center
Restaurant
ATM Machine
And more

Family Room with Balcony and Air-Conditioning

Room Service
24 hour front desk
Fitness Center
Restaurant
ATM Machine
And more

Deluxe Suite with Balcony and Air-conditioning

Room Service
24 hour front desk
Fitness Center
Restaurant
ATM Machine
And more

Double Room with Balcony and Air-conditioning

Room Service
24 hour front desk
Fitness Center
Restaurant
ATM Machine
And more

Twin Room - Disability Access and Air-conditioning

Room Service
24 hour front desk
Fitness Center
Restaurant
ATM Machine
And more

Double Room with Balcony and Air-conditioning

Room Service
24 hour front desk
Fitness Center
Restaurant
ATM Machine
And more

Deluxe Suite with Balcony and Air-conditioning

Room Service
24 hour front desk
Fitness Center
Restaurant
ATM Machine
And more

Triple Room with Balcony and Air-conditioning

Room Service
24 hour front desk
Fitness Center
Restaurant
ATM Machine
And more
Hunguest Hotel Pelion
Hunguest Hotel Pelion is located in the city center of Tapolca, with a direct connection to the famous cave system ideal for the treatment of serious respiratory diseases. Guests of the Hotel Pelion can enjoy Hungarian and international specialties in the restaurant or on the terrace, which also features a barbecue and a pool bar. The lobby bar serves a wide range of coffees and drinks. The Hunguest Hotel Pelion also features a large spa and fitness area, with outdoor tennis courts, a gym and table tennis. Among others, guests can also relax in the thermal pools, the saunas or the infrared cabin. There is also a separated children's area with a games room and much more. Hotel Pelion provides several medical services, such as allergy tests, respiratory function tests, as well as rheumatology checkups and therapies. The microclimatic parameters of the air in the caves are constant and no aggressive outside factors are involved. The air is practically free of pollens and the temperature is constant (14-16 ºC). The humidity is high and there is no dust. Tapolca, a charming little town, is located in the western part of the Balaton highlands. Lake Balaton is only 3.7 mi away.
Hotel Amenities
Room Service
24 hour front desk
Fitness Center
Restaurant
ATM Machine
Tennis Court
Airport Transportation
Laundry
Hotel Address
Köztársaság tér 10., Tapolca, HU
Please wait while the map is loaded.